Superior Lawn Pest Control in Deltona, FL Offered by Scarano Lawn Care
Deltona is home to some gorgeous Florida neighborhoods and landscapes, and the dedicated team at Scarano Lawn Care makes sure to go above and beyond when servicing clients' needs. Pest control is an integral part of this process because no matter how beautiful your property looks––it can be ruined in an instant by common Florida pests.
Control and Eradicate Common Lawn Pests in Deltona
We treat lawns for all kinds of common pests in Deltona, FL and the surrounding areas. If you're noticing any telltale warning signs of unwanted critters, act now before it's too late, and Contact us to schedule a pest control service on your property today. If you see deterioration on your lawn, shrubs, plants, and flowers, you may be dealing with one of these culprits:
Grasshoppers will attack grass blades.
Chinch bugs suck out plant juices through a pin-like beak, causing internal damage to your lawn. Chinch bugs go for St. Augustine grass most often
Pests like sod webworms will cause damage to all types of grass, especially Bermuda grass.
Burrowing critters like gophers, moles, and certain bugs will cause soil mounds and raised ridges that disrupt the growth and appeal of your property.
Scarano Lawn Care is a locally owned and operated lawn care business headquartered in Deltona, Florida. Contact us today to schedule a lawn pest control service at your Deltona property: (386) 232-6089.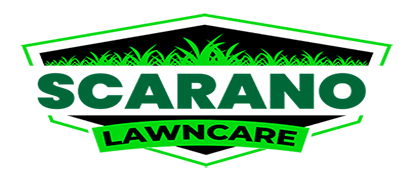 10% OFF ANY SERVICE!
New Customers Only
• Fertilization • Weed Control
• Lawn Pest Control
• Shrub Treatments & More