Top-Quality Lawn Care, Pest Control and Fertilization for Your Lake Mary, FL Property
If you're looking for a quality lawn care and lawn pest control service in the Lake Mary, FL area, you have found an excellent, reliable solution. The professional lawn care technicians at Scarano Lawn Care have what it takes to maintain or improve the beauty of your lawn, as well as control the invasive weeds and pests that plague your Lake Mary property.
At Scarano Lawn Care, our most important goal is total customer satisfaction: If you are not satisfied, neither are we. And we do everything in our power to make sure that you, the customer, are more than pleased with our services. To achieve this goal, we offer professional, friendly and fair lawn care and pest control services to all of our customers in the Lake Mary area and beyond.
Lawn services offered to our Lake Mary clientele include:
Fertilization
Weed Control
Lawn Pest Control
Shrub Treatments
Lawn Disease Control
And More
For one low monthly price, Scarano Lawn Care can mow your lawn, edge your sidewalks and driveways, trim your hedges, weed your beds, and even replace your sod for a very reasonable additional fee. If you need lawn care or lawn pest control services for your Lake Mary home-or you are unhappy with your current provider-consider letting the team at Scarano Lawn Care take on your landscape. We know you'll be glad we did.
There are some beautiful lawns and landscapes in the Lake Mary area, and Scarano Lawn Care can help you achieve your own vision for a beautiful and affordable landscape design. Even if you've let your outdoor spaces go a bit wild, we are the experienced professionals that can help whip your Lake Mary yard into tip-top shape.
Scarano Lawn Care also specializes in lawn pest control and shrub fertilization services for Lake Mary homes. We'll keep your lawn and flower beds looking great, while keeping damaging pests off of your land at the same time.
An investment in landscaping services, lawn care and/or lawn pest control services through Scarano Lawn Care will keep your Lake Mary property looking great for years to come. Call us today to schedule your first service or to inquire about how you can achieve an exceptional looking lawn or landscape for your Lake Mary property, 386-232-6089.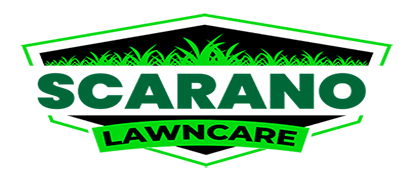 10% OFF ANY SERVICE!
New Customers Only
• Fertilization • Weed Control
• Lawn Pest Control
• Shrub Treatments & More